13 lifetime reviews. A dealership's rating is calculated by averaging scores from reviews received in the past 24 months
A good choice. There are many brands in different countries. The salesman is also very friendly. I suggest you can come here.
Great service and reasonable price. I trade in my car and was given a above market price. After sales service is good.
Very Well Healthy Company.....Before come to Public Auto World......Get conned by other usedcar on car year 2-3 years. reasonable servicing fees charges. 👍recommended for friends&families and continental cars buyer.
This is a good concept to selling 2nd hand car , many car to see make efficient in time to get a car you need.
Just purchased a car from them. Been to many sales outlet before. The difference here is the service, commitment and execution of promise made.
Great Year End Sale! You can save more money.
Servis yang terbaik di sini. Layanan VVIP memang Tip Top!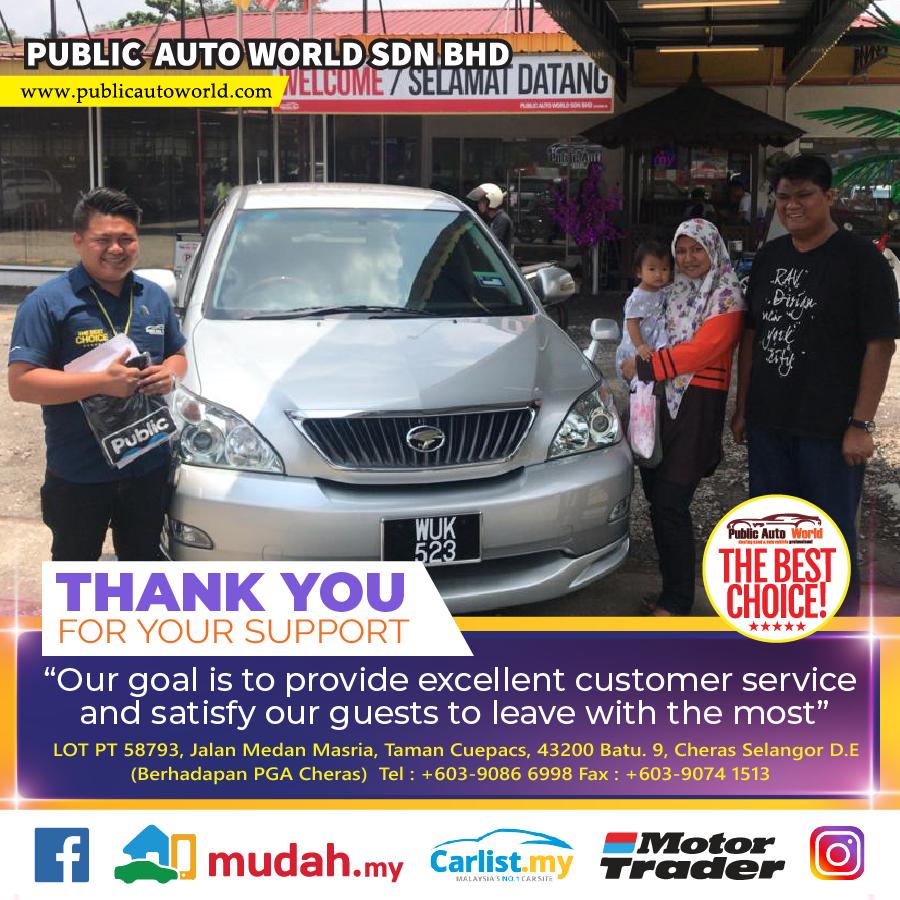 Right place & right choice you can get here!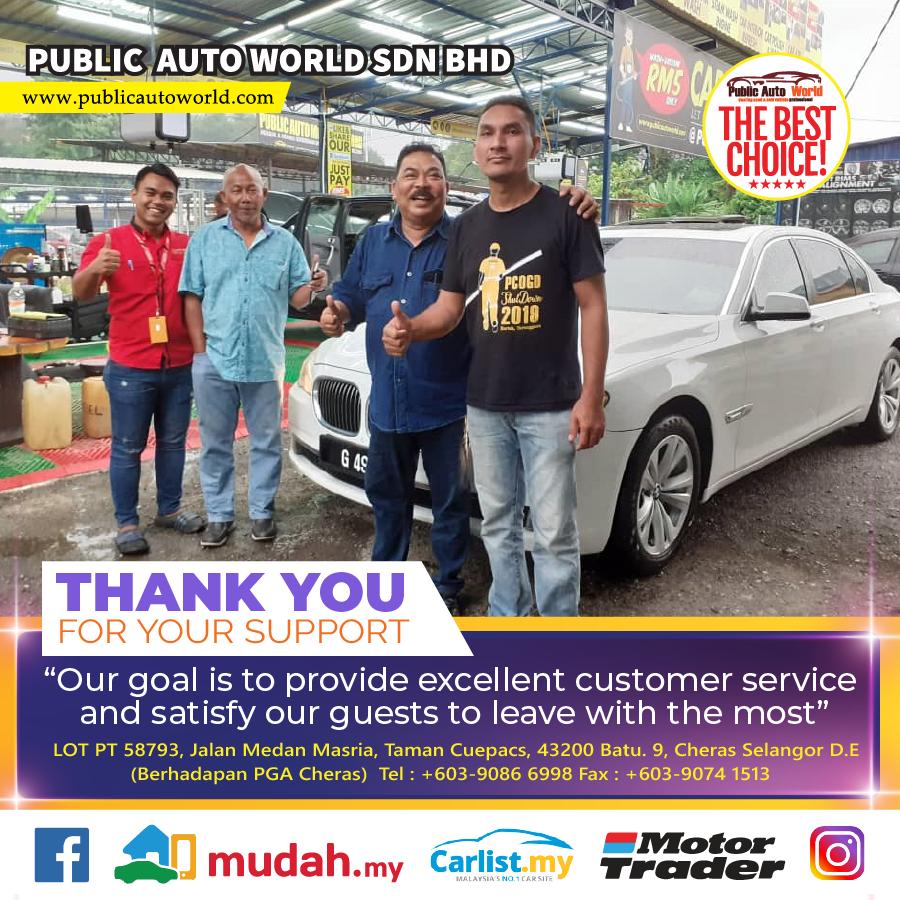 Tip Top Service. Salesman give a great advice.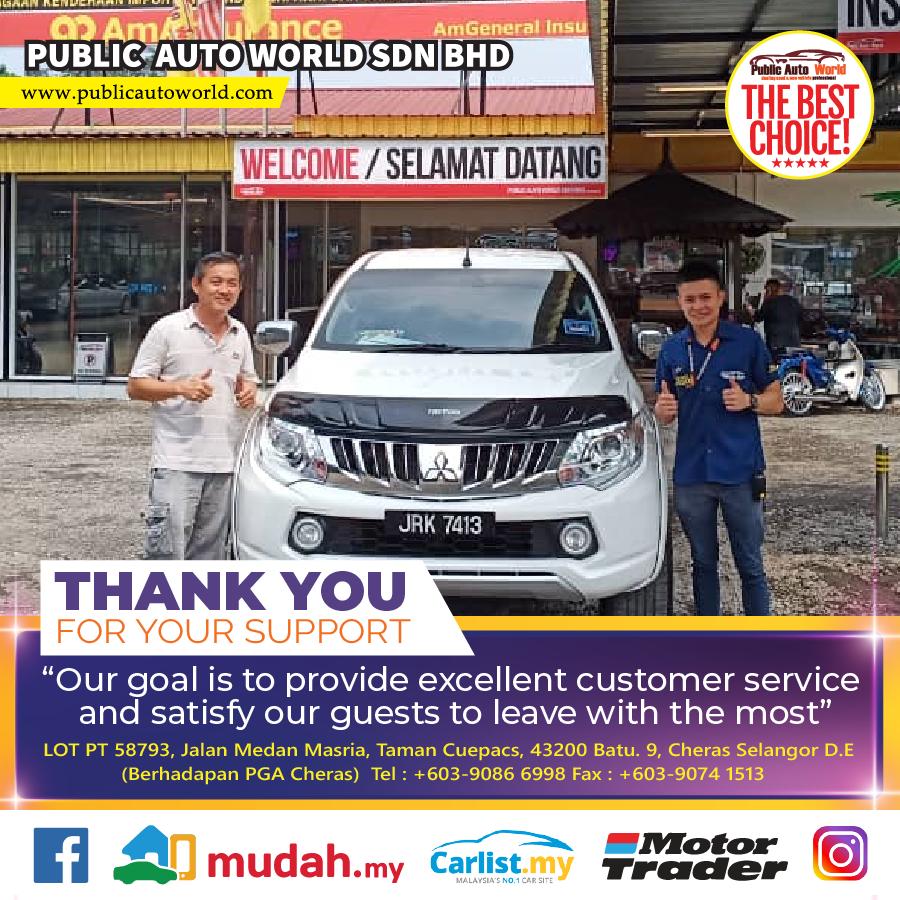 Saya jumpa kereta yang di idamkan hanya disini!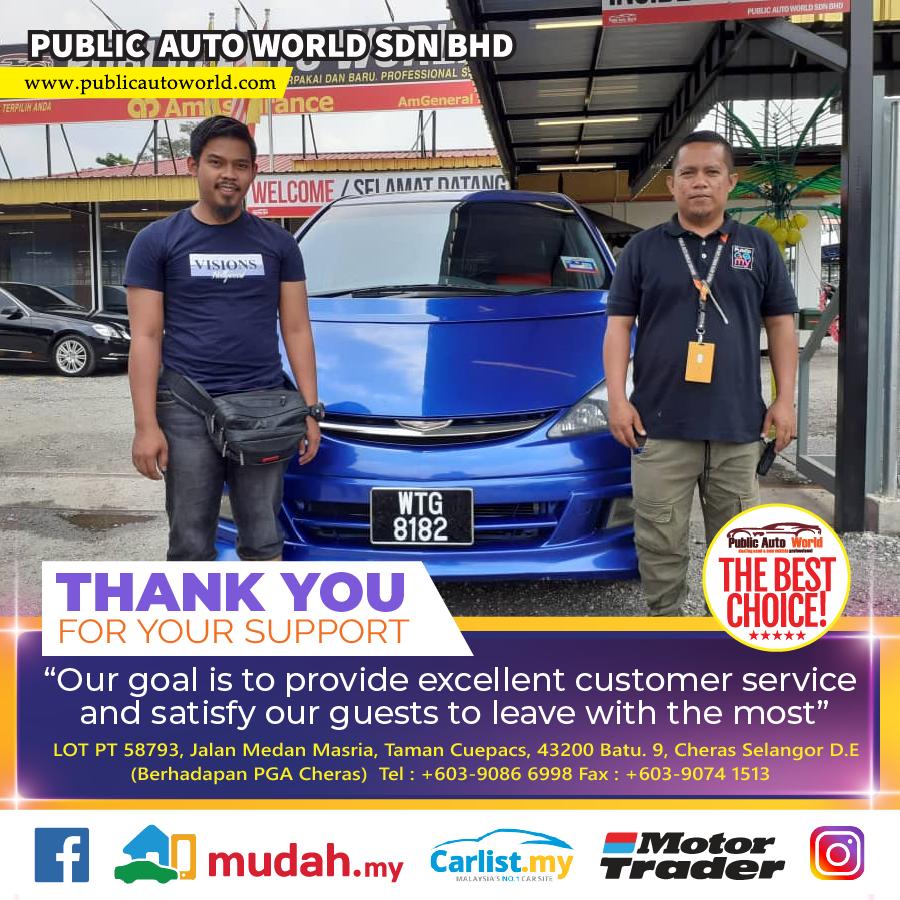 Menyediakan kemudahan yang sangat menyenangkan utk semua. Kereta Pilihan Terbaik hanya di Public Auto World.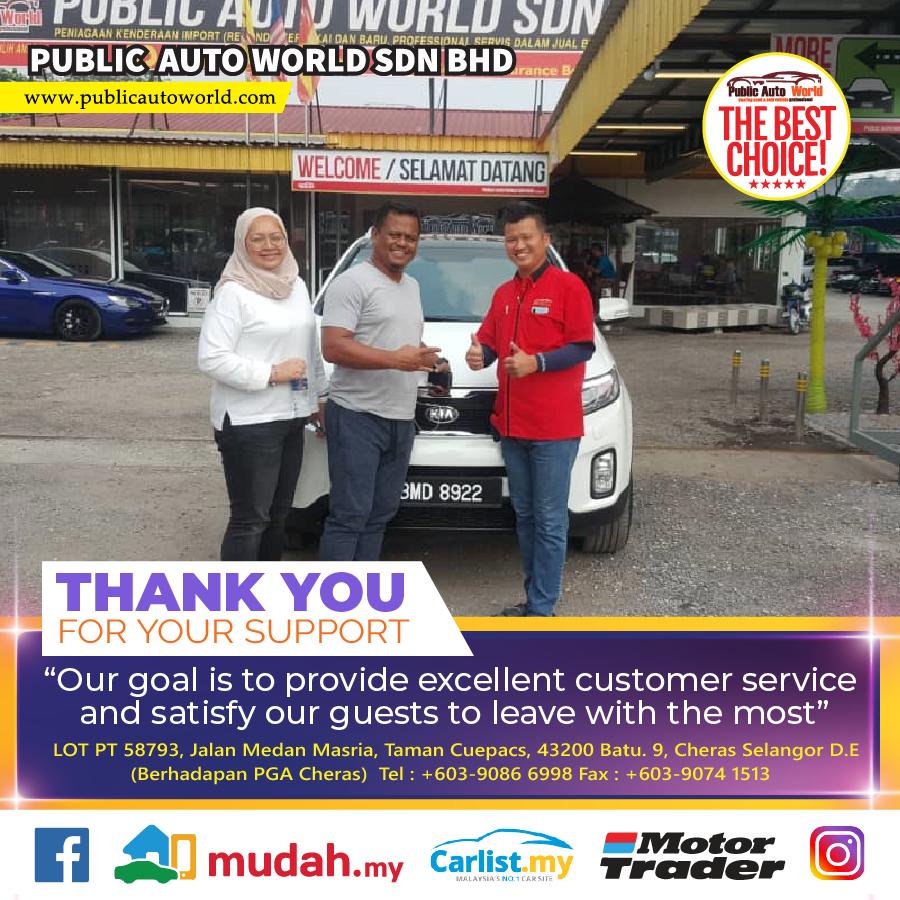 The best choice one stop centre to get your dream car!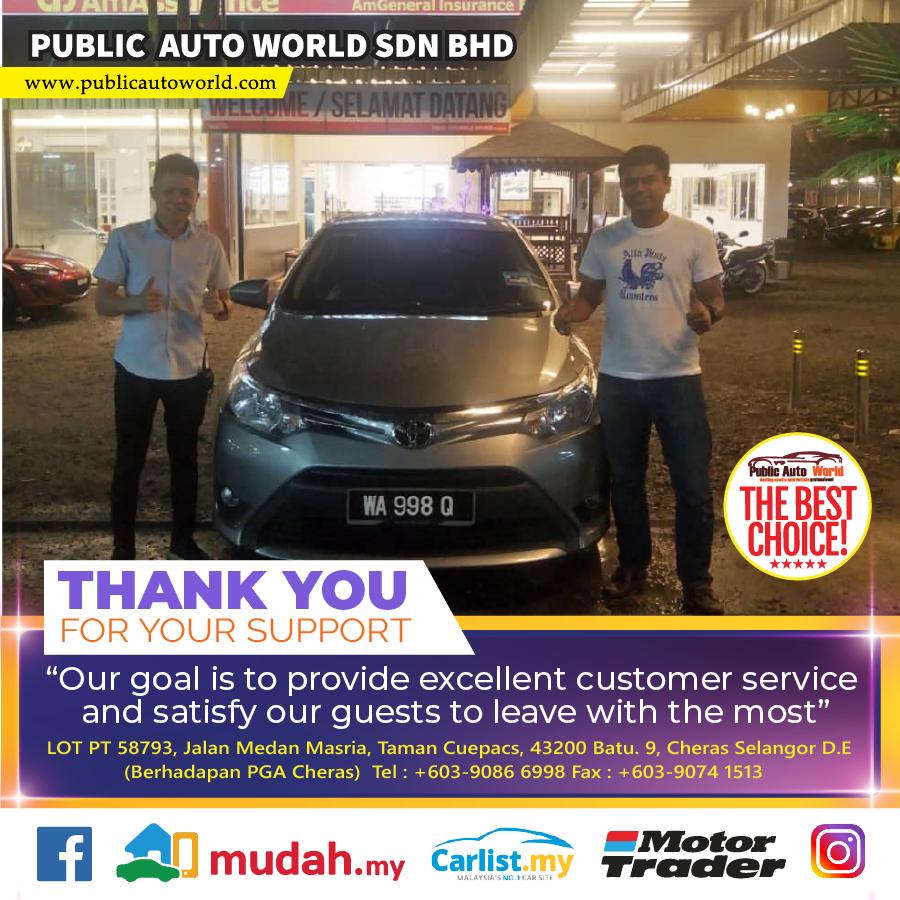 Great Deals! Excellent Customer Service! Satisfied